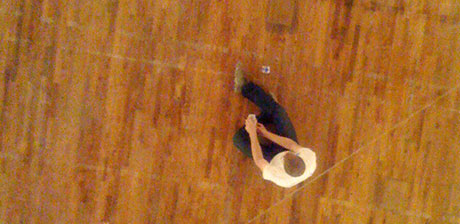 About David Wicks
David Wicks is an artist exploring landscape systems and our relationship to the environment. He uses manual and computational processes to sample, interpret, and synthesize new forms from the physical world. These processes yield maps, drawings, animations, and interactive applications.
His work has been shown in contexts spanning art and science, including the Surfing Art Science and Issues Conference at the Scripps Institute in La Jolla, the Dry Immersion Symposium in Joshua Tree, and group shows in Brooklyn, Shanghai, Ohio, and Los Angeles. His work is included in Written Images, a generative book project with a varying edition created by custom software.
David holds an MFA from the Design Media Arts program at UCLA and a BA in architecture from Miami University.
Email me at david@sansumbrella.com
View works