I am showing new work this week alongside my friends in the UCLA Design|Media Arts MFA program. Our show, meaningfully titled "I am here now," covers some of what we've been up to over the Summer. I will be showing projects started in a cave in Missouri, printed at Anderson Ranch in Colorado, and finished up in my apartment in Los Angeles. In other words, things that span my Summer.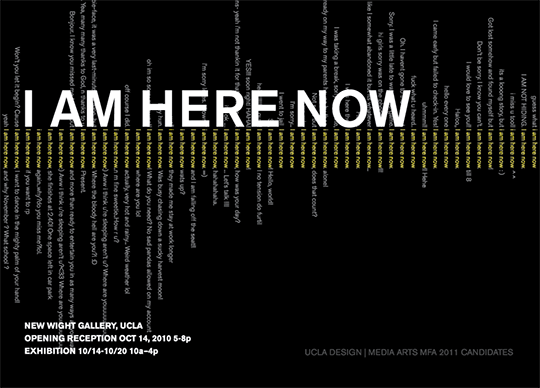 Pete Hawkes designed the postcard (and poster). I wrote a little script that searched twitter for the phrase "I am here now" and saved the results in a file. For a preview of the show, visit the exhibition website.
The opening reception is Thursday, October 14 from 5—8pm.