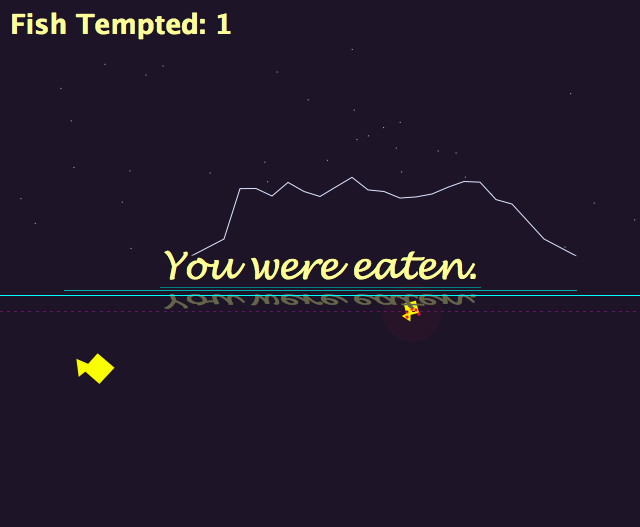 Lure is designed to make you be silly at your computer. The only way to make progress with the worm is to hit many keys simultaneously, so you will end up happily mashing keys as you inch your way from side to side. Imagine fake rapid typing and you should be able to get somewhere.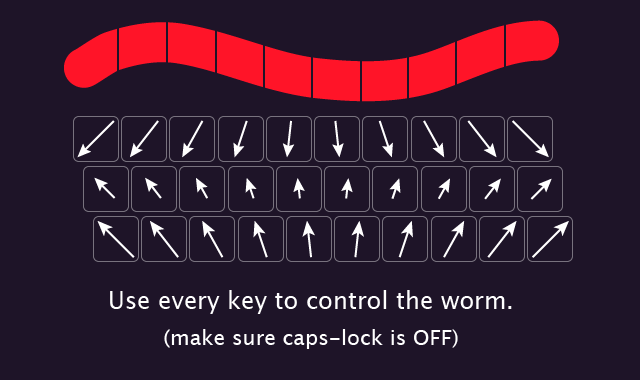 Lure was made over a few lazy afternoons for the Fishing Jam initiated by Sophie Houlden. It is a free, browser-based game.
Lure is made with Processing.